Save the date for our big 50th Anniversary gala!
Date: Saturday evening, June 15th, 2019
Place: UMass Campus Center
Time: 6-9pm (party on with music 9-11)
Gala Sponsorship and/or Buy Tickets
For individual sponsorship levels click here or scroll down.
For further information about the event including information about lodging, please click here to see the invitation, or contact us at mail@amherstabetterchance.org.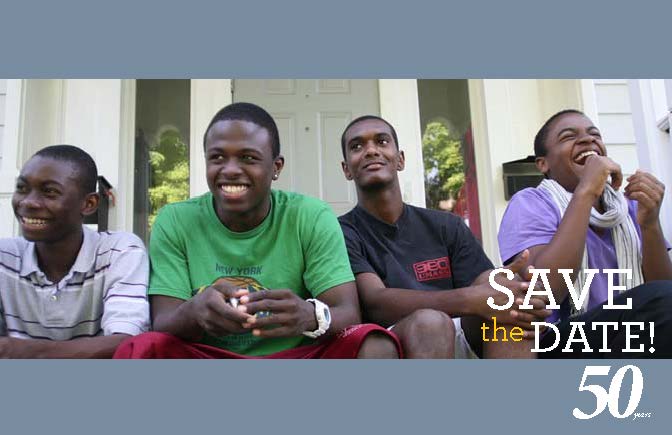 50 Years of Giving Young Men of Color A Better Chance
Amherst A Better Chance (ABC) is a residential high school program that prepares young men of color from educationally underserved school districts for college and future leadership roles in the world. Up to eight young men, which we call scholars, live family-style in the ABC House on North Prospect Street in Amherst while they attend Amherst Regional High (ARHS). Since the program began, over 120 scholars have graduated from ARHS, attending more than 50 colleges and universities.
The program is fully run and funded by donations of Amherst community members' time and money. Through the efforts of the volunteers, Resident Directors, tutors from the local college community, as well as host families, mentors and members of the Board of Directors, ABC represents the soul of Amherst—the community's sustained commitment to erasing the education gap and nurturing young men of color to realize their full potential.
Closing that gap and working toward becoming a fair and equitable country remain as relevant and important today as they were in 1968. Join us this year in celebrating our 50th anniversary! Let's look to the future confident that we're building a better world for us all.
Individual Sponsorships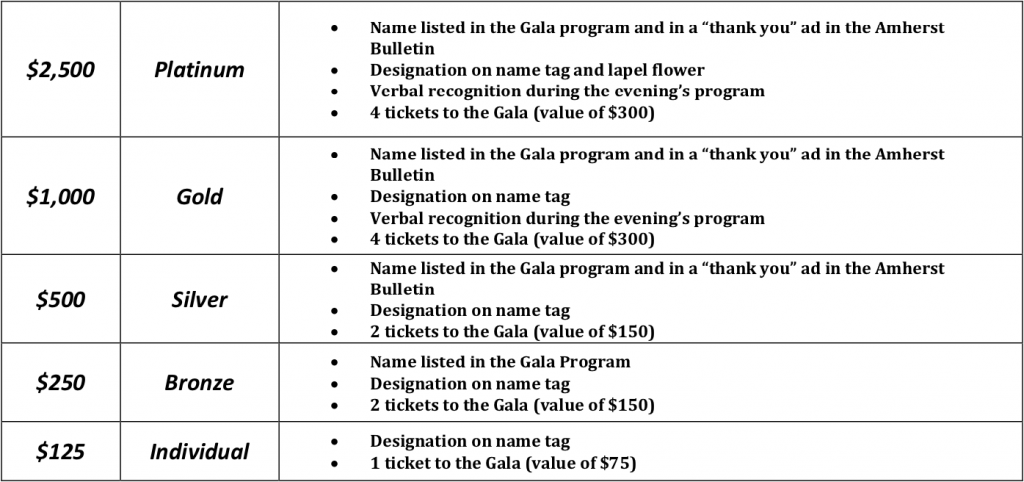 Business Sponsorships

Gala Sponsorship