---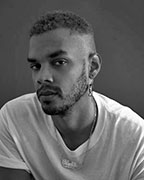 Amherst ABC alumnus Kleaver Cruz '07 has traveled the world asking the same question: "What does Black joy mean to you?" Houghton Mifflin Harcourt Books & Media announced Monday that Cruz has adapted his "Black Joy Project" into a book of the same name. "Black Joy Project," which does not yet have a release date, will combine images and essays into what Cruz has called the vital use of joy as a path to resistance.
"There is a necessity in expressing and naming Black joy as a practice towards liberation and I want it for all Black people around the world," Cruz said in a statement. See the full article and our previous coverage of his work.
---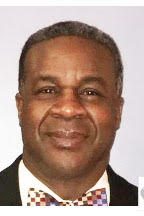 Amherst A Better Chance alum Keith Hill '81 died unexpectedly this summer in an accidental drowning. Our condolences to his wife Linda Hill and their children, and to Keith's sister Tyjuana Hill-Smith and the rest of the family.
Keith's obituary made special note of the enormous impact that Amherst A Better Chance had on Keith's life.
"As a youngster, Keith was a two-sport fanatic who was a star player of baseball and football.   He was also a hard-working, disciplined, and self-motivated student.  When the honor roll came out, Keith's name was always on it.  The consistently high quality of his work was noticed by a middle school teacher, Mrs. Roland.  She urged Keith's parents to allow him to apply to the prestigious Amherst Regional High School in Massachusetts through A Better Chance (ABC) – a national, residential program that prepares students of color for leadership roles.  Keith excelled during the organization's rigorous application process, and throughout his life credited his personal and professional success to participation in the ABC program."
Here are links to the program as well as to a recording of the full service.
We are profoundly grateful that Keith's family requested that donations in his memory be made to the Amherst A Better Chance program. You can click here to make a donation in Keith's honor (mention that in the comment box).